This Creamy Cauliflower Soup is a hearty and velvety soup flavored with warm spices of turmeric, cumin, and red pepper flakes. It's an incredibly delicious, bright, and vibrant soup ready in 15 to 20 minutes.
With its delicious texture and flavor, it's a favorite quick and easy soup, perfect for lunches or as a side dish to dinner.
Plus, it keeps well for the week and freezes beautifully too.
I've been making this Cauliflower Soup for weeks — and loving it. So much, I had to share the recipe with you too.
Soups are all-weather favorites for me. In fact, in my thinking, there isn't a season when soup isn't a "good idea." This cauliflower soup is certainly one of those good ideas.
Cauliflower is a versatile vegetable that while delicious all on its own, is a healthy addition to recipes. I love it roasted, in soup, cauliflower pizza, and as part of stir-fries.
This soup recipe is based on my favorite Oven Roasted Cauliflower with Turmeric and Cumin. Although in this soup recipe, you do not have to roast the cauliflower.
WHAT TO LOVE ABOUT CAULIFLOWER SOUP
A 15 to 20 minute soup that lasts all week for quick lunches
Healthy and vibrant with amazingly beautiful color
Easy to spice up… or spice down
HEALTHY BENEFITS OF CAULIFLOWER
Cauliflower is low in calories and high in nutrients. It's a delicious vegetable all on its own, but is also delicious when added to recipes.
Here are 5 healthy benefits of cauliflower.
High in nutrients: containing 77% RDA of vitamin C.
Fiber: contains high fiber to add digestive health.
Antioxidants: contains significant antioxidants that help reduce inflamation and protect against chronic diseases.
Weight Loss: may aid weight loss with low calories, high fiber and water.
Low Carb: easily replaces grains and legumes, aiding in a low-carb diet.
CREAMY CAULIFLOWER SOUP INGREDIENTS
Here is a list of the simple ingredients you'll need to make this soup. As always, specific ingredient measurements are in the recipe card at the bottom of this post.
Olive oil
Yellow onion (or shallot)
Garlic
Low-sodium vegetable broth
Large head of cauliflower or 24-ounce bag of fresh cauliflower florets
Fine sea salt
Lemon juice
Turmeric
Cumin
Red pepper flakes
Butter
INGREDIENT NOTES
The red pepper flakes give this soup a zippy, beautiful flavor. In the recipe, I've suggested a pinch. The first time I made it with 1/2 teaspoon of red pepper flakes. While delicious, it may be too spicy for some.
I always love cutting my own florets from a large head of cauliflower, but to keep things simple… or quick, a 24-ounce bag of fresh cauliflower florets works fine too. I've not tested this recipe with frozen cauliflower.
Adding butter to the recipe just before blending brings an absolutely beautiful texture to the soup. I highly advise not skipping the butter!
HOW TO MAKE CREAMY CAULIFLOWER SOUP
This soup will take you somewhere between 15 and 20 minutes to cook. It's pretty simple.
STEP 1: SAUTE THE ONION
In the base of a soup pot or Dutch oven, saute chopped onion until softened. Then toss in the garlic and spices; cook for another 30 seconds or until fragrant.
STEP 2: ADD BROTH AND CAULIFLOWER
Pour in the stock and add the cauliflower florets to the soup pot. Bring to a boil, cover, and cook for 10 minutes, or until soft.
STEP 3: BLEND
Once the cauliflower is soft, add the butter and blend the soup in batches. I completely recommend using a blender for the best texture. An immersion blender will work too, but the texture isn't quite as smooth.
GARNISHING THE SOUP
To garnish the soup, I added a couple of reserved, thinly sliced cauliflower florets to a nonstick skillet heated with 1 tablespoon of olive oil. I toasted the florets until toasted, about 1 to 2 minutes. This was simply to make them pretty.
Chopped fresh parsley and another pinch of red pepper flakes dusted the tops of each bowl of soup. and straightforward — and so worth making your own homemade soup.
This story originally appeared at 31Daily.com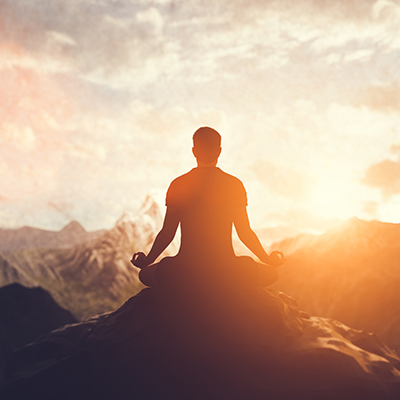 Zenfull Living is a portal of life-friendly information moving us into an alternative reality of all things natural and life-sustaining.