When an alternative practitioner first offered me a glass of clay water 40 years ago – I stood there looking blankly at them, knowing I was not going to drink 'dirt water.' What they shared was forever convincing, and I have been a fan ever since.
Who knew bentonite clay has been used for eons in so many indigenous cultures for mitigating internal cleansing 'toxic' issues? In other words, drinking clay water has effects that almost feel miraculous. Bentonite clay helps combat the toxic effects of unknown chemicals and particulates in the air and water that enter our bodies. Bentonite clay is a type of clay that is known for its ability to absorb toxins and impurities from the body. While it is primarily used externally for its detoxifying properties, some people also use bentonite clay as a dietary supplement. Here are some of the potential benefits of drinking bentonite clay:
Detoxification: Bentonite clay is believed to help detoxify the body by binding to toxins and impurities in the digestive tract and eliminating them from the body.
Improved digestion: By binding to toxins and impurities in the digestive tract, bentonite clay may help to improve digestion and reduce digestive issues such as bloating, constipation, and diarrhea.
Boosted immunity: Bentonite clay contains minerals such as calcium, magnesium, and potassium, which are essential for immune function. Drinking bentonite clay may help to support immune function and protect against illness and disease.
Improved skin health: Some people use bentonite clay topically to improve the health of their skin, and drinking it may also help to support healthy skin by removing toxins and impurities from the body.
Increased energy: By removing toxins and impurities from the body, bentonite clay may help to increase energy levels and improve overall vitality.
While there is some evidence to support the potential benefits of drinking bentonite clay, it is important to note that more research is needed to understand its effects on the body fully.

After 30 years, here are my top 3 picks.
Aztec Secret – Indian Healing Clay 2 lb – Deep Pore Cleansing Facial & Body Mask
Aztec Secret Indian Healing Clay is a deep pore cleansing facial, hair, and body mask with 100% Natural Calcium Bentonite Clay that's great for facials, body wraps, clay baths, foot soaks, chilled clay knee packs, hair masks, insect bites & more. Unlike most clay masks, this deep pore cleanser
is made from 100% natural calcium bentonite clay. Bentonite is a type of volcanic ash that contains numerous skin-friendly substances that draw out impurities naturally, keeping your skin looking great. The clay comes from Death Valley in California, where temps typically soar well over 110 degrees and is sundried for up to six months to create the dry powder you get packaged in your Aztec Secret Jar.
Plant Guru Indian Healing Clay 1 lb. – 100% Natural Calcium Bentonite Clay Powder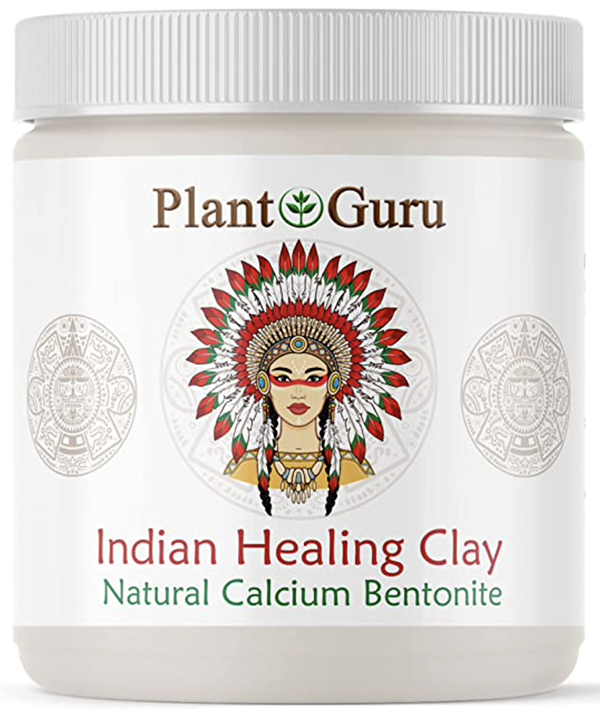 Bentonite clay gently polishes and promotes skin exfoliating, absorbs excess oil and skin impurities for a smooth, soft silky look. It also helps improve acne prone skin and the appearance of dark spots. ANTI-AGING – Enjoy the amazing age defying qualities of this premier rejuvenating facial mask. Bentonite clay is commonly referred as Indian Healing Clay. It can help boost blood circulation beneath your skin, and oxygen circulation to your skin cells. This helps your skin heal and regenerate, improves collagen production, and gives it a brighter, more youthful appearance. FACIAL MASK – Mix 1 part bentonite clay with 3 parts of water or apple cider vinegar. Mix until you create a spreadable paste. Apply a thin layer to a clean face or desired area. Avoiding sensitive areas and the eyes. Leave on for 5-10 minutes and rinse with warm water.
Molivera Organics Bentonite Clay for Detoxifying and Rejuvenating Skin and Hair, 16 oz.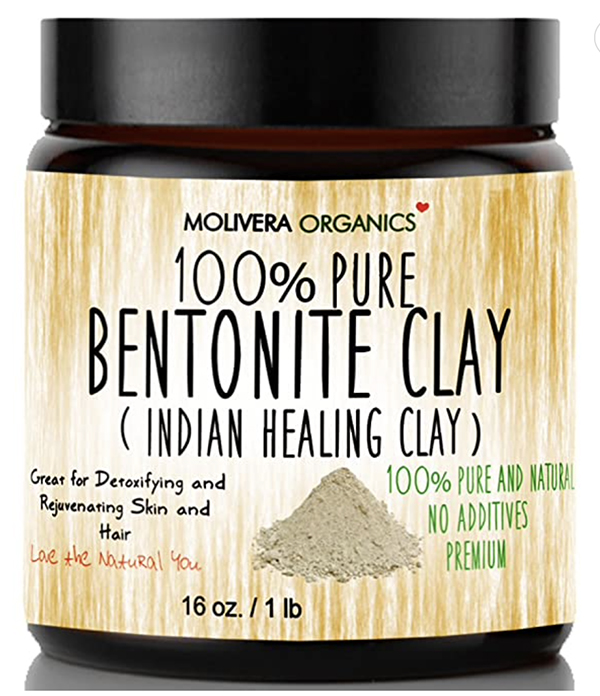 Do you have any of these nagging imperfections to your skin and hair? Blemishes, Blackheads, Mild to Severe Acne? Overly Oily skin? Sensitive, Inflamed, and Irritated skin? Eczema, Rosacea, Psoriasis, Rash?Large pores, Scarring, and Dark patches? Dull, rough skin? Wrinkles and loose skin?Lifeless hair? Hair product buildup? Hair that struggles to absorb moisture or is not soft to the touch? This Bentonite Clay is the highest premium grade available and is 100% pure. Molivera Organics Bentonite Clay is gathered at its original natural source, at the feet of the Wyoming Volcanoes. Bentonite Clay is incredibly detoxifying and rejuvenating because of its ability to produce an electrical charge that vigorously attracts and absorbs the toxins, impurities, chemicals, and heavy metals that degrade the look and health of your skin.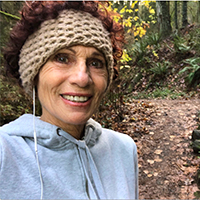 Darlene Mea is a long-standing media personality in the world of alternative everything. Alternative health and wellness practices is her main focus. Since the early 1980s Darlene has been involved in television, radio, print and multimedia. She represents all things natural, sustainable and life-promoting.  She is dedicated to going beyond the status quo narrative in order to provide options for a more wholesome life.