Who knew salt could be good for our health? The benefits are amazing yet they do not come from regular table salt. It's time to go Celtic!
So to answer the question, does salt have something for everybody? The answer is, not all salts are created the same. Table salt is not the same as Celtic salt. The health benefits are at opposite ends of the scale. 
Here are 10 potential benefits of Celtic salt over table salt:
Rich in minerals: Celtic salt is unrefined and contains a wide range of minerals, including magnesium, calcium, potassium, and zinc, that are important for good health. Table salt, on the other hand, is highly refined and typically contains only sodium and chloride.
Improved digestion: Celtic salt may help to improve digestion by stimulating the production of digestive juices and enzymes.
Improved hydration: Celtic salt can help to improve hydration levels by providing the body with essential minerals that are important for maintaining fluid balance.
Improved respiratory health: Celtic salt can help to improve respiratory health by thinning mucus and reducing inflammation in the airways.
Improved skin health: Celtic salt can help to improve skin health by promoting hydration and reducing inflammation.
Improved immune system function: The minerals in Celtic salt can help to support immune system function and protect against illness and disease.
Reduced risk of iodine deficiency: Celtic salt is a good source of iodine, a mineral that is important for thyroid function and brain development. Table salt is often iodized, but some types of table salt may not contain iodine.
Reduced risk of water retention: Celtic salt may help to reduce water retention by providing the body with essential minerals that are important for maintaining fluid balance.
Improved cardiovascular health: Celtic salt can help to improve cardiovascular health by reducing blood pressure and improving circulation.
Reduced sodium intake: Because Celtic salt is less refined and contains more minerals than table salt, it is often lower in sodium. This can help to reduce overall sodium intake, which may be beneficial for people with high blood pressure or other health conditions.
It's important to note that while Celtic salt can provide many potential health benefits, it should be consumed in moderation as part of a balanced and varied diet. Additionally, people with certain health conditions, such as high blood pressure, may need to limit their salt intake, so it is important to discuss the use of Celtic salt with a healthcare provider.
What are the 5 best Celtic Salts to buy?
When buying Celtic salt, it is important to choose a high-quality, unrefined salt that has been harvested from a pristine location. Here are some of the best Celtic salt brands to consider:
When buying Celtic salt, it is important to read the label and choose a product that is unrefined, free of additives and chemicals, and has been harvested using traditional methods. It is also important to store Celtic salt in a cool, dry place to prevent moisture from affecting its quality. Celtic Salt is an easy way to change the course of our health. Let go of the iodized salt and step into the healthy world of natural, mineral-rich Celtic salt!
PS. We hope you find this information beneficial! We do encourage using the links above when purchasing. It does help our bottom line in keeping ZenfulLiving moving forward.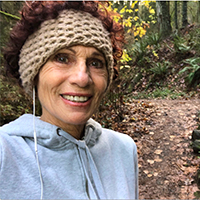 Darlene Mea is a long-standing media personality in the world of alternative everything. Alternative health and wellness practices is her main focus. Since the early 1980s Darlene has been involved in television, radio, print and multimedia. She represents all things natural, sustainable and life-promoting.  She is dedicated to going beyond the status quo narrative in order to provide options for a more wholesome life.