Everywhere you go in Ecuador, you will find kiosks selling pan de yucca (yucca bread), often alongside yogurt. When we first moved here it was my go-to on-the-go meal, but when I went totally vegan, I could no longer enjoy these tasty gluten-free treasures.
But – where there is a will, there is a way! And my husband, Lynn, and I figured out a way to make them vegan.
They are ALWAYS a hit with our guests (vegan or not), so after many requests we finally wrote down the recipe and are sharing it.
In Ecuador, we have something called "queso fresco", which basically translates as fresh cheese. It is simply cheese before it has been aged, and it is usually used in the pan de yucca. Fortunately, there is a vegan version, and that's what we use here. But if you can only get vegan mozzarella, your little breads will taste just as good.
One of the ingredients is vegan butter, and we make our own. If you would like the recipes, click on the button just below this post, and you can get that recipe along with many more vegan basics.
Okay – here you go.
Ingredients:
• 2 ½ cups yucca starch/flour
• 2 1/2 cups grated vegan mozzarella cheese OR for a more authentic flavour, use half vegan *queso fresco and half mozzarella.
• 1 tsp baking powder
• Pinch of salt
• 4 oz vegan butter, room temperature
• 2 egg equivalents. (You can use 6 tbsp. water mixed with 2 tbsp. flax meal OR commercial egg replacer
• 2-4 tablespoons of water or almond milk, add more if the dough is dry
Directions:
• Combine the yuca starch or flour, cheese, baking powder and salt in a food processor, blend to mix well.
• Add the vegan butter and egg replacer.
• Mix until small dough balls begin to form, if it's too dry add 1-2 tablespoons of water or milk. Add more if needed.
• Remove the dough from the food processor and roll into a ball. You can make the dough ahead and store in the refrigerator for up to a day.
• To make the dough by hand, combine all the ingredients in large bowl, using melted (cooled down) butter, and mix until you have a smooth dough. It's actually very easy to prepare by hand.
• Pre-heat the oven to 425 F.
• Make small round shaped breads with the dough and place on a cookie sheet with parchment paper.
• Place in the fridge until ready to bake. I find that they turn out best if you do let them chill in the fridge for about 30 minutes before baking.
• Once the oven reaches 425F, place the breads on the middle rack and bake until the breads are golden, about 20 minutes.
• If you want to make them a bit more golden, put them under the broiler for the last few minutes of baking time.
If you are not going to use them all (this recipe makes about 40 small breads), freeze them on a baking sheet then transfer to a container. They freeze well. When baking from frozen, take them out of the freezer about 15 minutes before baking. It will take a little longer to bake them, so just keep checking.
For Ecuadorian readers: We use the Violife brand mozzarella and whatever brand of queso fresco it is that they sell at one of the supermarkets. I've tried it with my homemade mozzarella, but it is too soft.
I'd love to hear what you think of them!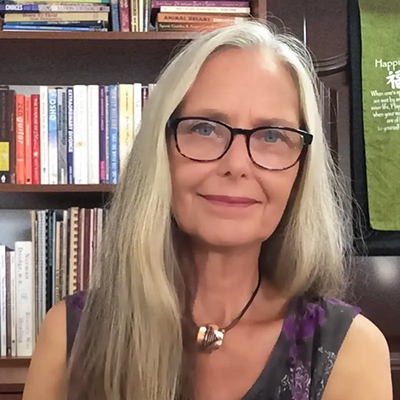 My journey has been filled with twists and turns, something I think most everybody can relate to. I started out in the legal profession, then moved to writing and later into the television and movie industries. It was fun and exciting, but … fulfilling? Not really. That all changed in1992 when I had a life-changing experience and was given a dream in which I played the harp. It was then, finally, that I began to hone in on my life's purpose. My two books help make this brain-boosting lifestyle second nature to everyone. The Vegan Brain and The Plant Lovers' Fast-Start Guide are the first installments in this series and are my passionate plea to help people switch to a whole foods vegan lifestyle for their health, the health of the planet, and to reduce the terrible suffering that is endemic in the industrial meat and dairy industries.